The budgie is one of the pets that forms with humans a strong social bond due to its social behavior and beautiful behavior.
Often one finds himself at a loss in choosing the Best Bird names for his special feathered companion.
We've grouped both male and female parakeet names together and we've also grouped names by gender, funny, fancy and other names, we have a good names Budgies or for your parrot!
Legal disclaimer
This post may contain affiliate links which means if you click on a link and choose to make a purchase I may receive a commission at no additional cost to you.
Cool Names for Male Budgies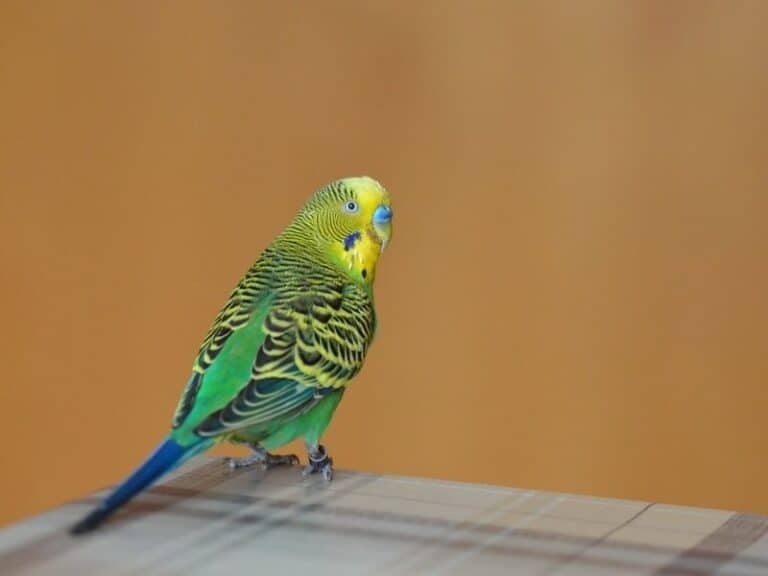 We listed in the table below 100 budgies names for male Birds :
| | |
| --- | --- |
| 1 | Pickles |
| 2 | Paddy |
| 3 | Bo |
| 4 | Buttons |
| 5 | Peabody |
| 6 | Axel |
| 7 | Chace |
| 8 | Oscar |
| 9 | Chico |
| 10 | Luke |
| 11 | Tony |
| 12 | Fabian |
| 13 | Milton |
| 14 | Pepper |
| 15 | Pegasus |
| 16 | Romeo |
| 17 | Malcolm |
| 18 | Petrie |
| 19 | Incas |
| 20 | Bubba |
| 21 | Donald |
| 22 | Chirpie |
| 23 | Ray |
| 24 | Murry |
| 25 | Wasabi |
| 26 | Frazier |
| 27 | Skittles |
| 28 | Randy |
| 29 | Waldo |
| 30 | Jasper |
| 31 | Pipsqueak |
| 32 | Largo |
| 33 | Kevin |
| 34 | Chipper |
| 35 | Mango |
| 36 | Tuck |
| 37 | Mojo |
| 38 | Manuel |
| 39 | Cash |
| 40 | Jamian |
| 41 | Ziggy |
| 42 | Leopold |
| 43 | Max |
| 44 | Zazu |
| 45 | Auzzie |
| 46 | Ricky |
| 47 | Sterling (great for an African gray parrot) |
| 48 | Zeus |
| 49 | Tweety |
| 50 | Floyd |
| 51 | Bailey |
| 52 | Myron |
| 53 | Aqua |
| 54 | Chewy |
| 55 | Jet |
| 56 | Frankie |
| 57 | Mojo |
| 58 | Titan |
| 59 | Alex |
| 60 | Chip |
| 61 | Jett |
| 62 | Sky |
| 63 | Alfred |
| 64 | Pepper |
| 65 | Roy |
| 66 | Peanut |
| 67 | Julius |
| 68 | Elmo |
| 69 | Picasso |
| 70 | Fred |
| 71 | Lucky |
| 72 | Aldo |
| 73 | Darwin |
| 74 | Gumby |
| 75 | Tango |
| 76 | Robert |
| 77 | Hector |
| 78 | Fetch |
| 79 | Red |
| 80 | Barney |
| 81 | Raphael |
| 82 | Bubbles |
| 83 | Smokey |
| 84 | Shadow |
| 85 | Newton |
| 86 | Blue |
| 87 | Remus |
| 88 | Andrew |
| 89 | Billy |
| 90 | Larry |
| 91 | Blinky |
| 92 | Buddy |
| 93 | Oscar |
| 94 | Baxter |
| 95 | Tiki |
| 96 | Ashton |
| 97 | Rafael |
| 98 | Jerry |
| 99 | Griffin |
| 100 | Jay |
Cool Names for Female Budgies
We listed in the table below 100 Female budgies names :
| | |
| --- | --- |
| 1 | Maizey |
| 2 | Anna |
| 3 | Calypso |
| 4 | Buffy |
| 5 | Anabelle |
| 6 | Baby |
| 7 | Wendy |
| 8 | Betty Boop |
| 9 | Olive |
| 10 | Flo |
| 11 | Molly |
| 12 | Luna |
| 13 | Violet |
| 14 | Diana |
| 15 | Maggie |
| 16 | Karolina |
| 17 | Cleo |
| 18 | Candy |
| 19 | Adira |
| 20 | Angie |
| 21 | Lilly |
| 22 | Lady Jane |
| 23 | Lizzie |
| 24 | Goldie. |
| 25 | Luna |
| 26 | Iris |
| 27 | Cobalt |
| 28 | Gale |
| 29 | Olivia |
| 30 | Coco. |
| 31 | Magnolia |
| 32 | Zoe |
| 33 | Dakota |
| 34 | Skye |
| 35 | Brook |
| 36 | Harley |
| 37 | Sweet Pea |
| 38 | Amy |
| 39 | Belle |
| 40 | Ruby |
| 41 | Lavender |
| 42 | Lima |
| 43 | Velvet |
| 44 | Tasha |
| 45 | Pumpkin |
| 46 | Darcy |
| 47 | Goldie |
| 48 | Juliet |
| 49 | Emily |
| 50 | Bianca |
| 51 | Kiki |
| 52 | Diva |
| 53 | Dahlia |
| 54 | Peral |
| 55 | Eliza |
| 56 | Winnie |
| 57 | Bonita |
| 58 | Harper |
| 59 | Tweets |
| 60 | Rosie |
| 61 | Jessie |
| 62 | Sarah |
| 63 | Juniper |
| 64 | Sophia |
| 65 | Stella |
| 66 | Honey |
| 67 | Rihanna |
| 68 | Lilly |
| 69 | Coco |
| 70 | Leah |
| 71 | Sable |
| 72 | Tara |
| 73 | Bonnie |
| 74 | Fiona |
| 75 | Skye. |
| 76 | Gale |
| 77 | Daisy |
| 78 | Rose |
| 79 | Hillary |
| 80 | Sandy |
| 81 | Priscilla |
| 82 | Lulu |
| 83 | Sydney |
| 84 | Willow |
| 85 | Dora |
| 86 | Penny |
| 87 |  Julia |
| 88 | Chloe |
| 89 | Lime |
| 90 | Maya |
| 91 | Prudence |
| 92 | Blueberry |
| 93 | Iris |
| 94 | Destiny |
| 95 | Jenny |
| 96 | Mavis |
| 97 | Luna. |
| 98 | Thelma |
| 99 | Clementine |
| 100 | Melody |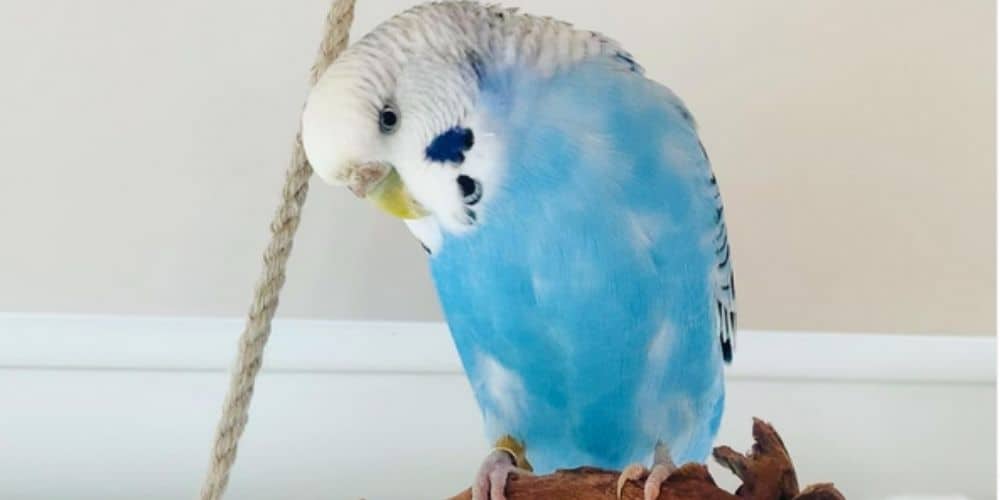 Cool Names for Unisex Budgies
| | |
| --- | --- |
| 1 | Goof |
| 2 | Harley |
| 3 | Coo Coco Chanel |
| 4 | Tiger |
| 5 | Dale |
| 6 | Teale |
| 7 | Pepper |
| 8 | Royalty |
| 9 | Lima |
| 10 | Ruby |
| 11 | Gale |
| 12 |     Goldie |
| 13 | Griffin |
| 14 | Maxi |
| 15 | Beakman |
| 16 | Packer |
| 17 | Goody |
| 18 | Crazy Bird |
| 19 | Happy |
| 20 | Piglet |
| 21 | Bluebell |
| 22 | Whiskey |
| 23 | Dwight |
| 24 | Saffron |
| 25 | Squidward |
| 26 | Beaker |
| 27 | Twix |
| 28 | Snow |
| 29 | Cuddles |
| 30 | Jade |
| 31 | Buddy |
| 32 | Indigo |
| 33 | Pepper |
| 34 | Coco |
| 35 | Lavender |
| 36 | Chippie |
| 37 | Violet |
| 38 | Puff Daddy |
| 39 | Bronco Bird |
| 40 | Rose |
| 41 | Touche |
| 42 | Darwin |
| 43 | Oscar |
| 44 | Iris |
| 45 | Toots |
| 46 | Poncho |
| 47 | Pita |
| 48 | Fluff |
| 49 | Sprite |
| 50 | Magic |
Popular Names for Budgies
| | |
| --- | --- |
| 1 | Iago |
| 2 | Banjo |
| 3 | Iris |
| 4 | Pirate |
| 5 | Pedro |
| 6 | Berry |
| 7 | Paulie |
| 8 | Roy |
| 9 | Belle |
| 10 | Chiquitita |
| 11 | Mercedes |
| 12 | Yoyo |
| 13 | Lola |
| 14 | Dotty |
| 15 | Ginger |
| 16 | Ozzy |
| 17 | Cuckoo |
| 18 | Mickey |
| 19 | Paco |
| 20 | Frosty |
| 21 | Ozzy |
| 22 | Pixie |
| 23 | Celeste |
| 24 | José Carioca |
| 25 | Spartacus |
| 26 | Rumi |
| 27 | Nibbles |
| 28 | Dusty |
| 29 | Peanut |
| 30 | Captain Flint |
Cute Budgies Names
Our selection of Top 10 cute budgies Names are :
| | |
| --- | --- |
| 1 | Daisy |
| 2 | Angel |
| 3 | Skittles |
| 4 | Baby |
| 5 | Sunny |
| 6 | Pepper |
| 7 | Tweety |
| 8 | Buddy |
| 9 | Max |
| 10 | Mango |